Annual Game Music Awards 2015 – Albums of the Year

We are proud to present the winners in the 'Albums of the Year' category of the Annual Game Music Awards 2015. These panel-voted, officially-recognised awards provide a thorough and wide-reaching recognition of achievement in game music over the last year. The panelists have selected their choices by carefully considering the merit of the game music created this year — as art and entertainment, as part of in-game experiences and as part of stand-alone albums. Congratulations to all winners, runners-up, and nominees.
Best Album — Soundtrack CD
Super Smash Bros. for Nintendo 3DS/Wii U -A Smashing Soundtrack-
For the first time since the series began, people from outside Japan got to get hold of an official soundtrack album for Super Smash Bros. Combining original music and franchise arrangements from the recent Wii U and 3DS releases, the Super Smash Bros soundtrack CD is not one to be missed for Nintendo fans.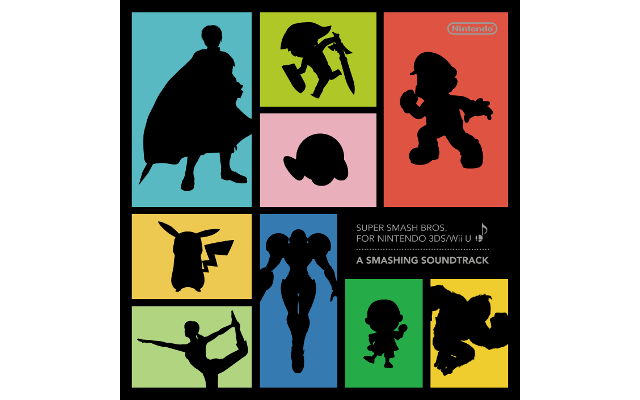 Runners-Up
God Eater 2 & God Eater 2 Rage Burst Original Soundtrack
Xenoblade X Original Soundtrack
Other Nominations
Broken Age Original Soundtrack
Guilty Gear Xrd -Sign- Original Soundtrack
Hotline Miami 2 -Wrong Number- Original Soundtrack
Muramasa Rebirth -Genroku Legends- Original Soundtrack
Splatoon Original Soundtrack -Splatune-
Best Album — Arranged Album
Final Symphony: music from Final Fantasy VI, VII and X
The long-awaited commercial release of the London Symphony Orchestra's Final Symphony does not disappoint. It features lengthy, classically-influenced arrangements of scores from three beloved Final Fantasy games, capturing their narratives and spirit with great depth and complexity.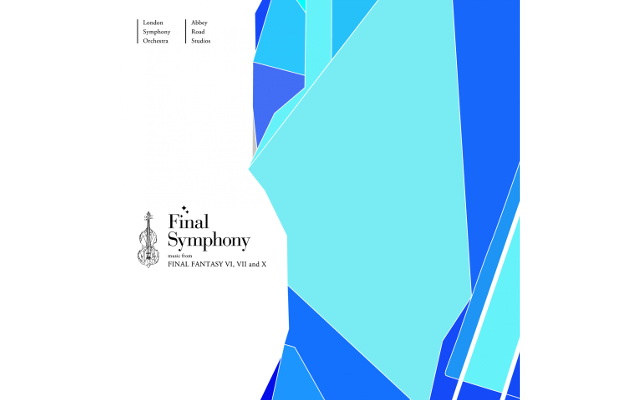 Runners-Up
Seiken Densetsu Legend of Mana Arrange Album -Promise-
Okami Arrangement Collection Vol.2 -Jazz-
Other Nominations
Angel Beasts 1st Beat Piano Arrange Album -Holy-
Chris Huelsbeck: The Piano Collection
Legacy Sessions: Game Generation 5
To Far Away Times: Chrono Trigger & Chrono Cross Arrangement Album
Prescription for Sleep: Game Music Lullabies Volume II
Best Album — Band / Remix Album
Re:Birth II Ren -SaGa Battle Arrange-
The third album from the popular Re:Birth series, Re:Birth II -Ren- features stirring rock arrangements of battle themes from the SaGa series. Mainly a blend of electric guitars and retro synths, as well as explosive vocals in several tracks, Kenji Ito has crafted an album that will certainly please fans old and new alike.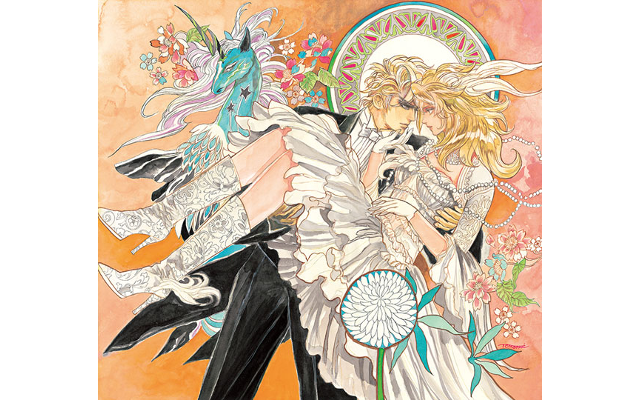 Runners-Up
Rockman Dystopia
The Spectrum Works / Aria's Ascent: Crypt of the Necrodancer Metal Soundtrack (tie)
Other Nominations
2 Nights 2 Remember
Hiro 30th Anniversary Album -Thank You for Listening-
Gamadelic -Rebooot!!-
Okami Arrangement Collection Vol. 3 -Lounge-
Best Album — Fan-Arranged
Determination
This year's AGMA-winning score for Undertale was also the subject of an officially-approved arranged album from Ace Waters and RichaadEB. The double album explores the emotions of Undertale with a mix of rocking battle covers and ethereal area theme interpretations.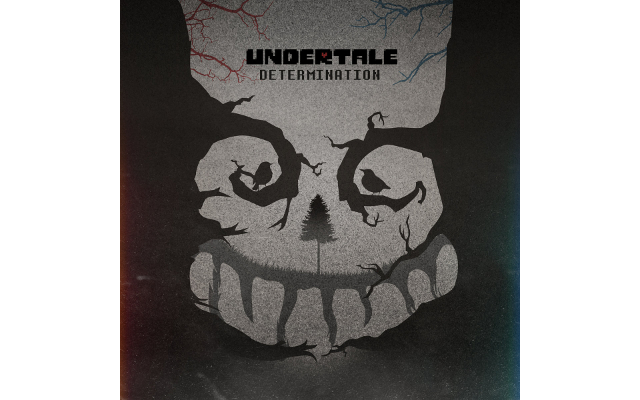 Runners-Up
SquareLove
Final Fantasy IX: Worlds Apart
Other Nominations
Fair Judgment
Fate's Delusion
Seven Songs for Seventh Saga
DJ Cutman Volume III
Kijin Shokuaku ~Evil People as the True Object of Salvation~
Best Album — Compilation Album
Gust 20th Anniversary CD Box
Gust commemorated its history with a staggering release showcasing their flagship Atelier series and lesser known titles. With a whopping 44 discs, it sets a record for largest video game music release while showcasing a breadth of music styles from its top quality sound team.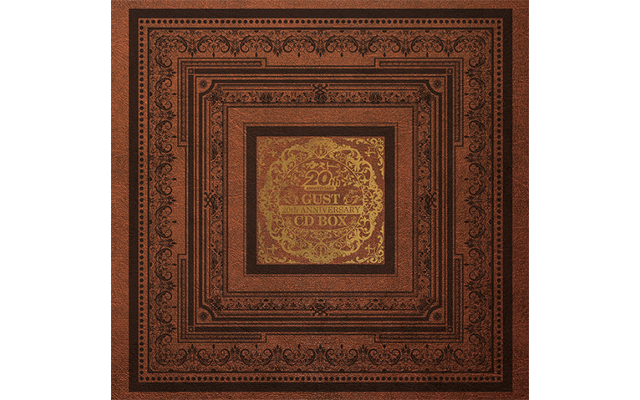 Runners-Up
Street Fighter II The Definitive Soundtrack
Masaya Game Music Collection Vol. 1 -Langrisser I II III-
Other Nominations
Commando & Bionic Commando Original Sound Collection
Final Fantasy XI: Priceless Remembrance
Mouryou Senki Madara 1 & 2 Soundtrack Returns
Nekketsu High School Sound Club SFC Compilation
Wangan Midnight Maximum Tune 10th Anniversary Box
Best Album — Vinyl Record
The Last of Us
2015 really brought the vinyl revival to video game music, with numerous impressive releases. However, the very best of these is Mondo's beautifully-designed, meticulously-recorded 4xLP set featuring Gustavo Santaolalla's complete score for The Last of Us.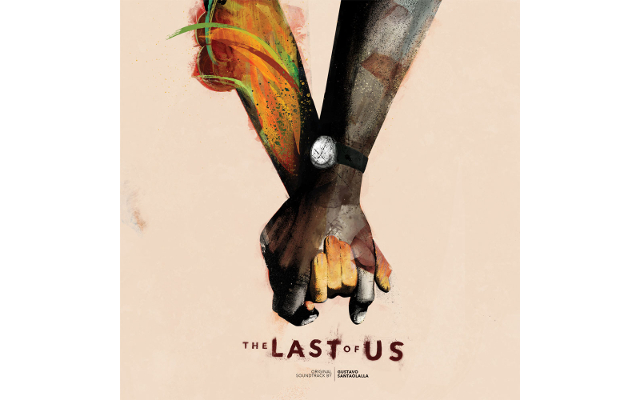 Runners-Up
Battletoads Original Soundtrack
Hotline Miami 2 -Wrong Number- Original Soundtrack
Other Nominations
Bit.Trip's Greatest Chips
Everybody's Gone to the Rapture
Fallout 3 Original Game Soundtrack
FEZ Original Soundtrack
MOTHER
Best Album — Chiptune Album
Clay Memory
Deceptively simple on the surface, Clay Memory is another chiptune masterwork from Ubiktune. Utilizing samples of over 300 instruments and taking direct inspiration from Mother 3, composer fluidvolt combines everything from jazz to traditional Japanese sound into the most charming chiptunes of 2015.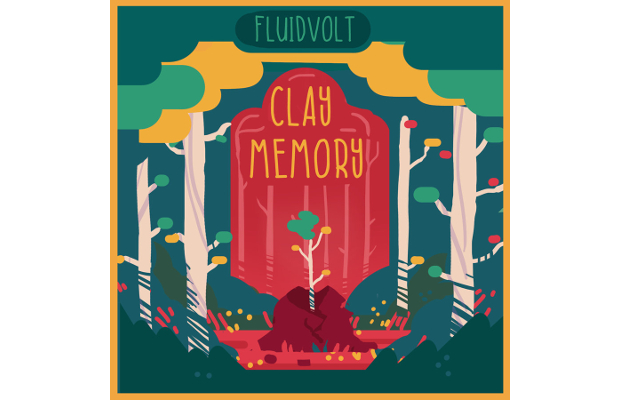 Runners-Up
Retro-Active Pt. 1
Velocity
Other Nominations
Chiptunes = WIN Volume 4
Force de Frappe
Midinize II
Höllental
The Blossoming Years
Best Album — Original Album
Phantasm
Junya Nakano's first original album is in vein with his many game music works, featuring ethereal atmospheres and subtle textures. Modestly released on Bandcamp, it is an evocative musical journey filled to the brim with emotion and strong imagery throughout.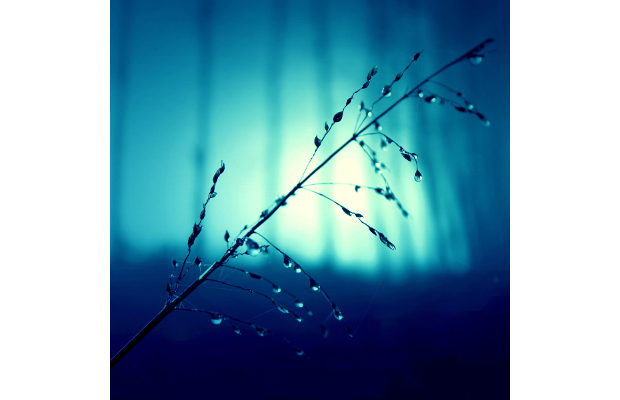 Runners-Up
The Woman Astronaut
Tomorrow is the Name of the Continuing World
Other Nominations
Doomsday
follow slowly
Memory of the Green
The Owl and I
one
Winner descriptions by Christopher Huynh, Chris Greening, Joe Hammond, KT Wong, Don Kotowski, and Oliver Jia. 
Posted on February 16, 2016 by Chris Greening. Last modified on February 13, 2016.