Annual Game Music Awards 2014 – Artists of the Year

We are proud to present the winners in the 'Artists of the Year' category of the Annual Game Music Awards 2014. These panel-voted, officially-recognised awards provide a thorough and wide-reaching recognition of achievement in game music over the last year. The panelists have selected their choices by carefully considering the merit of the game music created this year — as art and entertainment, as part of in-game experiences and as part of stand-alone albums. Congratulations to all winners, runners-up, and nominees.
Outstanding Contribution — Eastern Composer
Nobuo Uematsu
Nobuo Uematsu had an extremely busy 2014, combining writing new scores with recording his band's second album and appearing at numerous concerts. But perhaps most impressive is how the Final Fantasy veteran carved a niche in the indie sector with the memorable scores for Granblue Fantasy, Terra Battle, and Hometown Story.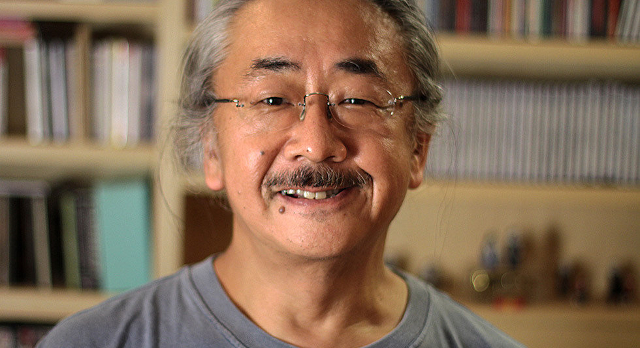 Runners-Up
Shota Kageyama
Masafumi Takada
Other Nominations
Masahiro Aoki
Atsushi Kitajoh
Kenta Nagata
Tsuyoshi Sekito
Tomomi Teratani
Motoi Sakuraba
Tsukasa Tawada
Outstanding Contribution — Western Composer
Jake Kaufman & David Wise (tie)
Our panelists this year had a hard time choosing between two incredible musicians. Old-timer David Wise made a spectacular return to the industry with Donkey Kong Country: Tropical Freeze and Tengami. Jake Kaufman continued his incredible winning streak with roles on everything from the Shovel Knight soundtrack to the MAGFest gaming festival.
Runners-Up
Grant Kirkhope
Austin Wintory
Other Nominations
Jared Emerson-Johnson
Mick Gordon
Harry Gregson-Williams
Jason Graves
Tilman Sillescu
Inon Zur
Outstanding Contribution — Independent Composer
Darren Korb
An in-house audio director for small company with two full games to his name, it might initially seem surprising that Darren Korb topped the Billboard charts in 2014. Yet as Transistor clearly demonstrates, his music is so stylish, accessible, and well-integrated that it has a universal appeal.
Runners-Up
Manami Matsumae
Andrew Aversa
Other Nominations
Danny Baranowsky
Patrice Bourgeault
Gavin Harrison
Jacob Linke
Zack Parrish
Atsushi Shirakawa
Ridiculon
Outstanding Contribution — Newcomer
Mikolai Stroinski
Classically-trained Polish composer Mikolai Stroinski made the transition from casual game contributor to in-demand artist with his emotional cinematic score for The Vanishing of Ethan Carter. Now a double AGMA winner, he looks set to maintain an upward trajectory with this year's The Witcher 3: Wild Hunt. 
Runners-Up
Naofumi Harada
Cœur de Pirate
Other Nominations
Hayato Asano
Cliff Martinez
Michael John Mollo
Sarah Schachner
Luc St. Pierre
Joseph Trapanese
The Key Project
Outstanding Contribution — Soloist
Akiko Shikata (Vocals) – To the Songless Hill (Ar nosurge)
Ar nosurge was jam-packed with beautiful songs performed by incredible singers. A definitive highlight was Akiko Shikata's performance of the opening theme "To the Songless Hill"; ethereal, exotic, and emotional, her vocals captured the central concepts of the game and the world of Ra Ciela.
Runners-Up
Malukah (Vocals) – Onward (The Banner Saga)
Martin Tillman (Cello) – Venetian Dream (SPATE)
Other Nominations
Emilia Rovira Alegre (Vocals) – Winter's Kiss (Lords of the Fallen)
Ashley Barrett (Vocals) – Signals (Transistor)
Keeley Bumford (Vocals) – Tomorrow is Mine (Bayonetta 2)
Taylor Davis (Violin) – Cut with a Keen-Edged Sword (The Banner Saga)
Laura Intravia (Flute) – Grand Finale (Dungeonmans)
Toshihiro Kajihara (Electric Guitar) – Diva of Despair (Guilty Gear Xrd: Sign)
Akihisa Tsuboy (Violin) – The Color-Carrying Wind (Ar nosurge)
Outstanding Contribution — Ensemble
Dallas Wind Symphony – Of Our Bones, The Hills (The Banner Saga)
Under the baton of composer Austin Wintory, the Dallas Wind Symphony ensured The Banner Saga's climactic cue was an unforgettable one. The world-leading concert band interpreted the source material in a relentless, visceral manner to capture the ever-changing scenes and emotions of war.
Runners-Up
Tokyo Philharmonic Chorus – ra-ciel reincarnation (Ar nosurge)
J.D.K. Band – The Azure Arbitrator (The Legend of Heroes: Ao no Kiseki Evolution) (Tie)
Video Game Orchestra – The Other Promise (Kingdom Hearts HD 2.5 ReMix) (Tie)
Other Nominations
Daisensi Muroya Strings & Soloists – Plains of Sierra Island (Chaos Rings III)
Dallas Winds – Of Our Bones, The Hills (The Banner Saga)
London Symphony Orchestra – Main Theme (Fantasia: Music Evolved)
Melbourne Symphony Orchestra – Mog Chothra (Broken Age)
Northwest Sinfonia Orchestra and Chorus – A Siege of Worlds (World of Warcraft: Warlords of Draenor)
String Quartet – A Choice (SPATE)
Posted on February 2, 2015 by Chris Greening. Last modified on February 2, 2015.