Asuka Sakai Interview: What Constitutes Game Music?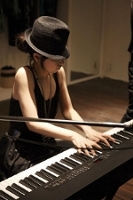 Asuka Sakai is a game composer turned record producer. At Namco, she was known for pushing the stylistic and technological boundaries of game music with extraordinary contributions to Katamari Damacy, Ridge Racer Type 4, Soul Calibur II, and Klonoa 2, among several others. She has since gone on to become a producer at the label IRMA Records and has recorded several vocal albums for the company.
In her first English interview, Asuka Sakai reflects on her time at Namco and discusses each of the aforementioned works. She notes how she often resisted sound directors in order to change the impression of what constitutes 'game music'. She subsequently discusses how she has felt more liberated as a solo artist while creating her solo albumsTrenta Tre and Little Love Light. Finally, she reveals she is working on a new solo album due to be released later this year.
Interview Credits
Interview Subject: Asuka Sakai
Interviewer: Chris Greening
Editor: Chris Greening
Translation & Localization: Ben Schweitzer
Coordination: Chris Greening
Interview Content
Chris: Asuka Sakai, we appreciate you taking the time out of your schedule to talk us. First of all, could you introduce yourself to readers and discuss your musical background, education, and influences?
Asuka Sakai: I began playing the piano at age five. During the last years of elementary school, while studying classical music, I came to admire the keyboard solos of Chick Corea, Joe Sample, and so forth, and in middle school I began to play the electone. During high school and college I studied the electone for 7 years. Note that high School in Japan only lasts 3 years: 10th, 11th, and 12th grades.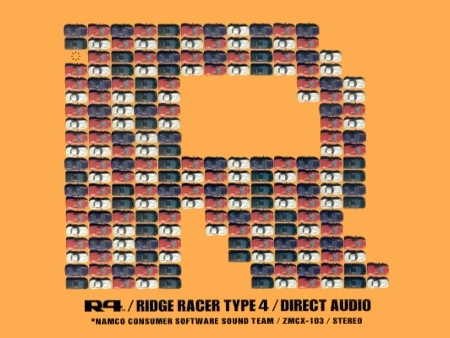 Chris: Perhaps your most influential game score was Ridge Racer Type 4. What inspired the radical change of direction for this project compared to earlier Ridge Racer games and why do you think the music became so acclaimed?
Asuka Sakai: That game was pretty much my debut on the PlayStation. At that time, the music I composed for the Ridge Racer series didn't fit the game, and the first piece I composed, "Quiet Curves", was altered afterwords by the director. It left a bad taste in my mouth. I was told that the section where the rhythm cuts out in the piece I wrote after that — "your vibe" — was not very game-like. I am glad that the players noticed my music and it is now recognized as game music.
Chris: On Klonoa 2, you extensively collaborated with Eriko Imura to produce a colourful and amusing score. What was it like to take a central role on this score and how did you treat this project?
Asuka Sakai: At first I followed the sound director's wishes dilligently and wrote music with an amusement park atmosphere, but later she wasn't able to come to work because of an illness. Since those tracks had already been distributed, I wrote the second half with freedom. I really like "KING OF SORROW" and so forth.
Chris: You were also a leading force on the original Katamari Damacy, where you composed "A Crimson Rose and a Gin Tonic", "Que Sera Sera", and, of course, the fugue among others. Could you tell us what it was like to compose all these fun and quirky songs for the game? Was it a comparatively liberating project for you?
Asuka Sakai: It was a team project, and we had a lot of fun joking around. We wanted to surpass the confines of game music, and together we probably created whatever we could imagine.
Chris: Another of your major projects at Namco was Soul Calibur II. After your works on games likeRidge Racer Type 4, what was it like to be thrusted into writing orchestral music on this title?
Asuka Sakai: When I first entered the game company, I had wanted to write orchestral music, so I was happy to finally be able to. I didn't want to simply write classical music, so I added elements of dub and ethnic music, and resisted a little bit.
Chris: Namco were well-known for transcending technical barriers during the PlayStation years. Could you elaborate on your experiences working on the technical and recording side of game music? How did you achieve such high quality sounds?
Asuka Sakai: When I entered the company, they were switching to the PlayStation, and game music encompassed many diverse genres, so I felt it was much more difficult by comparison to our conceptions of game music as kids.
In game music, different from other visual media, the same music loops until the player clears the stage, so music that makes more of an impression than necessary will tend to be irritating. You could take the undemanding sound effect-like approach, and that's fine if it fits, but you'd always work worrying that they would say that your work was unnecessary. From the beginning, I felt that the hardest part was getting the music and the game to match, to synchronize.
Chris: During your time at Namco, you worked in a large music team featuring numerous other well-known names. What was it like to collaborate with the other Namco staff? Was it enjoy to collaborate or would you have preferred to have worked alone?
Asuka Sakai: We were different types of people with our own ways of thinking. As a result, by working in the same room, we got into fights a lot. However, I feel that if I hadn't been at Namco I wouldn't have met them and had these experiences, so it was a good experience.
Chris: After leaving Namco, you chose to become a producer at IRMA Records. What inspired this considerable change in career direction?
Asuka Sakai: After my experiences at Namco, I felt it was time to display my own colors. I felt that I would best be able to do this in music CDs.
Chris: At the company, you have worked on the collaborative production asuka + eRika. Could you tell us about what this project involved and what your role was?
Asuka Sakai: It's a partial project that I only contributed three pieces to, announced for release right around the time I entered IRMA Records. The partially finished song Little Voice was being recorded when I entered IRMA Records.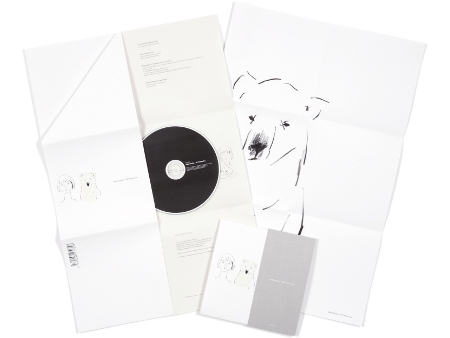 Chris: In addition, you have composed two solo albums. How did you create the beautiful and relaxing melodies of Trenta Tre? In addition, could you discuss the concept and content of the cover albumLittle Love Light?
Asuka Sakai: I was asked to make flashy music that emphasized the beat to make it marketable, but I wrote a song with no beat as well to resist that concept. That was the central song, "SOFT INSIDE". Since I've left Namco that's been my theme, but there aren't really any chances to write that kind of music for games. I look forward to hearing what people think of it.
Little Love is a cover album of songs from Japanese movies. I created it for people who are completely different from those who liked the original songs in mind.
Chris: Thank you again for your time today, Asuka Sakai. Now that you have worked extensively in both the game and popular music industries, what is your outlook for the future? Is there anything you'd like to say to readers around the world?
Asuka Sakai: I'm in the middle of producing another album that we expect to release this fall. After that, I want to work with a lot of different people. Anyone who is interested should send me amessage.
Posted on June 8, 2010 by Chris Greening. Last modified on May 21, 2014.