Ari Pulkkinen Interview: From Angry Birds to Hungry Zombies
Ari Pulkkinen was one of the first Western composers our network ever interviewed, way back in 2008. Four years later, the Finnish composer has become a major industry name thanks to his work on several major projects: the latest from the Trine and Super Stardust universes, the fantasy platformer Outland, and the zombie shooter Dead Nation. But the work that has gained him the most attention is also his most humble offering: the Angry Birds main theme.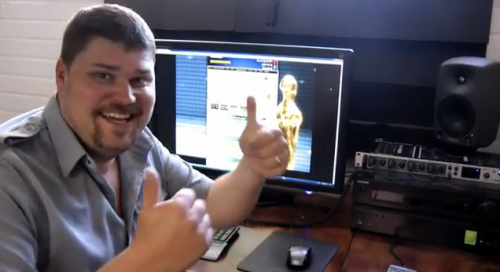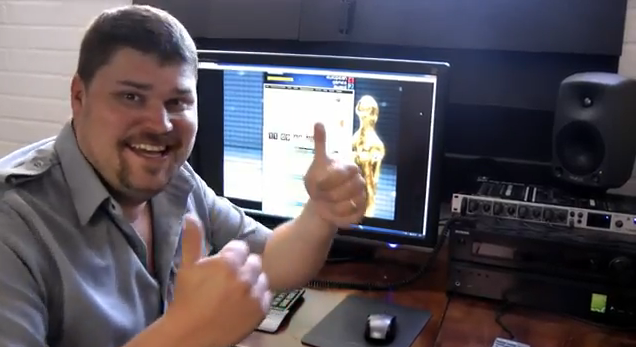 In this special interview, Ari Pulkkinen tells us about his recent works and how he has diversified his approach to scoring. He places special focus on what it was like to score a title that has been downloaded over a billion times. He also reflects on his ambitions for the future, including his desire to write original music and score films.
Interview Credits
Interview Subject: Ari Pulkkinen
Interviewer: Chris Greening, Don Kotowski
Editor: Chris Greening
Coordination: Don Kotowski
Interview Content
Chris: Ari Pulkkinen, you've had an incredible few years since we last spoke, with high-powered sequels, interesting new franchises, and a certain smartphone sensation. How is everything going for you, Ari? How does it feel to have emerged into a mainstream favourite?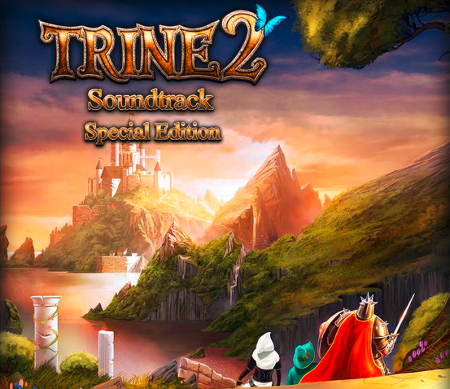 Ari Pulkkinen: Hi all! I'm doing quite well; I have a new studio, am working on lots of interesting projects, and have some fresh thoughts! I'm still continuing to work with games, but my future goals also lie in working in traditional music and maybe even movies. More interest in my work has certainly motivated me to harness my skills and try harder to achieve more. I also feel privileged to be one of the messengers of game music; I've always appreciated original music in games, but the genre has been playing too small a part in the industry — I'd like to see that change in a mainstream scale! Hopefully my success can help in this change.
Chris: Let's talk about that smartphone sensation first of all. Back when you were composing the Angry Birds theme, did you realize what scope it would have? How does it feel to know it's been heard by millions?
Ari Pullkkinen: It was really fun and interesting project from the start; the setting and characters made it quite special and main theme was easy to create because of that. That said, the fact thatAngry Birds theme has become so mainstream hasn't really affected me much (other than that the industry takes me more seriously) since my name hasn't really been given publicity out of it. I am quite sure that 99% of the theme's listeners do not know the name of the composer.
Chris: The original Angry Birds featured simple but effective music and sound design. Could you elaborate on your inspirations when creating it? How did you expand on these approaches on Seasons and Rio?
Ari Pulkkinen: I had a blast doing all versions of the Angry Birds themes. One thing to remember when re-arranging the same melody is that you have to offer some new and interesting twists on it. When I started doing the Seasons version, I wanted it to sound as clichéd as possible to match the context. One example: the Irish version featured lots of traditional Irish instruments and the arrangement was also nod to the classic Irish styles. My main goal was to make everything sound fun and enjoy the arrangement process myself too!
Chris: Many would be interested in hearing the series' music even outside the context of the games. Would you consider some sort of soundtrack release in the future? Or do you think the music is best experienced in context?
Ari Pulkkinen: In my opinion, every game soundtrack should be out no matter what. It is respectful for the composer and good for the brand; and fans love it! The Angry Birds theme is really versatile and everything related to it should be out there, including music sheets and whatnot. I have done much extra work with Angry Birds theme that is not public yet, including dance remixes which I worked for many months. But the truth is, releasing these are not up to me and I cannot do anything about it.
Chris: The series' theme has been part of some historic concerts, though, notably Video Games Heroesin London. How does that feel?
Ari Pulkkinen: As for live concerts, I am honored that the "Angry Birds Theme" is being played in those! It is really something to hear your scores played by, let's say, the London Philharmonic Orchestra. Hopefully it will spark interest for my other works as well!
Chris: Were you involved in the newly released Bad Piggies at all?
Ari Pulkkinen: Actually, I wasn't asked to write any music for the game. [Editor's Note: Apparently, Ilmari Hakkola was responsible for the music of Bad Piggies and several other Angry Birds spinoffs.]
Chris: Moving to your more elaborate scores, Dead Nation was described as your biggest audio design when released. How did you capture the tone of this zombie game with your hybridised music? How would you compare your approach to other recent zombie titles?
Ari Pulkkinen: When I started working with Dead Nation, I watched all the relevant zombie movies and played games close to the dark atmosphere I was planning for the title. I wanted to make Dark Nationas dark, gritty, realistic and hopeless as possible; and I think I succeeded in that. The biggest difference is how dark Dead Nation is compared to many other zombie games; there is no joy, no hope or escape — I have found these same feelings later on when reading The Walking Dead comics. I didn't want player to feel relaxed in any situation; it is full-scale survival horror from start to the bitter end.
Chris: One of the most impressive aspects of Dead Nation's soundtrack was its adaptive approach. Could you elaborate on how you produced multiple tension phases on the soundtrack? How did you program the music so that it adapted to the game?
Ari Pulkkinen: I really enjoyed making the adaptive music for Dead Nation. The title has six different intensity levels — from phase one to phase six. The first phase is ambient horror style and, when the action gets more serious, the intensity level rises up. The sixth level is the most dramatic one and the player really feels the heat of the moment! These intensity levels were build to work seamlessly with the help of Audiokinetic Wwise, a program developed for importing sounds and music for games.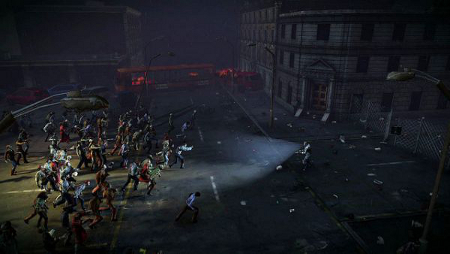 Chris: While also designed by Housemarque, Outland featured a very different world and a dreamy atmosphere. How did you create a unique ambience to support this title? Was it a challenge to hybridise the various elements into a cohesive soundscape?
Ari Pulkkinen: Making Outland's audio was really a big challenge; the game's music and sound design is deeply tied to the spiritual and dreamy atmosphere of the game. In fact, the sound design and music were tied together to work as one entity — sounds had layers of "spirit energy" and so did the music. I implemented many ambient sounds for music that reminded of those certain situations and places where the adventure took you. My biggest influences for the music were The Passion Of The Christmovie soundtrack by John Debney and Planescape: Torment soundtrack by Mark Morgan, since they both told an epic spiritual journey.
Chris: You were also responsible for the score to Trine 2 and its recently released expansion. What was your approach to this title? What were some of the elements that you added to this soundtrack that set it apart from the soundtrack to its predecessor, while at the same time, retaining the atmosphere established in the first game?
Ari Pulkkinen: In the initial concept of the original Trine, we imagined that the game would happen inside a magic music box; this is the reason why the music was light, soft, and delicate. Trine 2 is placed in a "real fantasy world" and the adversaries are war-hungry, loud goblins — I added quite a lot of percussion and made the soundtrack more heavy and epic than the original. However, I still wanted to keep the lovely and light melodies. P.S. The Trine Soundtrack Legendary Bundle is now out in the AriTunes shop, including all Trine music ever made! Super deal!
Chris: The Super Stardust Delta soundtrack is definitely less organic than its predecessor. While there are still some orchestral elements, they are not nearly as pronounced. What was the creative reasoning behind this change in atmosphere?
Ari Pulkkinen: The main reason for making it less organic is that Super Stardust Delta is darker and grittier than its predecessors. It was not solely a musical choice — this approach is also reflected in the game and sound design. We first thought about making an unique soundtrack for it, but decided to still use the original melodies. (Because they are freaking awesome!).
Chris: Another interesting thing I noticed about the soundtrack to Super Stardust Delta was that many of the themes were remixes of the music found in Super Stardust HD. How was your decision made to use the core stage themes from the original and how did you approach the remix process? Would you say that the soaring popularity of certain electronic music genres, such as dubstep, influenced you in any way?
Ari Pulkkinen: I have always liked more underground electronic genres and dubstep is no exception (though it is now mainstream). I saw this an opportunity to remix the soundtrack this way because of the mainstream appeal. I wanted to "up" the 90s style sounding original score to sound like current electronic styles. Using original melodies is also a nod to the Super Stardust HD fan community, since they have really enjoyed the Stardust soundtracks before.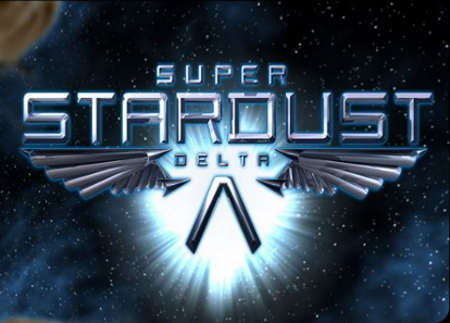 Chris: Many thanks for your time today, Ari Pulkkinen. What lies ahead for the future from you? Is there anything you'd like to say to your fans around the world?
Ari Pulkkinen: Thank you for the interview! In the near future, I'd love to be able to release all my past soundtracks when I get green light from certain publishers. I have a new studio now and I'm working on many different and cool projects. I'm also at the point where I have started to make my own original music — hopefully next year I'll have something released. As for my fans: a big thank you! Your comments and encourage really keeps me motivated. A special thanks for all of those fans who have made their own versions of my songs; it is really fun to see my compositions played by you!
Posted on October 13, 2012 by Chris Greening. Last modified on February 26, 2014.