Allister Brimble pens remix album to accompany ZX Spectrum book
Having recently secured funding through Kickstarter, ZX Spectrum: A Visual Compendium from Bitmap Books will celebrate the art of the ZX Spectrum computer. We reported earlier that legendary chiptuner C-jeff (aka Dmitry Zhemkov) is writing an original album for the campaign. Now the campaign has reached its latest stretch goal, we can now confirm that the book will also be bundled with another album by another legend.
British musician Allister Brimble (Project-X, Alien Breed, Superfrog) will pen the ten track remix album The Spectrum Works. Tracks on the CD will include modern remixes of classic ZX Spectrum tracks such as Robocop (Jonathan Dunn), Agent X (Tim Follin) and Glider Rider (David Whittaker), as well as three tracks to be determined by a poll of backers. Previews of his remixes are available on the campaign page. Brimble said the following:
As with many people the ZX Spectrum was my first experience of game music. Tracks like Glider Rider from David Whittaker and Agent X from Tim Follin have been a huge source of inspiration to me over the years. I'm thrilled to have been given the chance to recreate to modern day standards my childhood memories for this album which paved the way for my career in game music. – Allister Brimble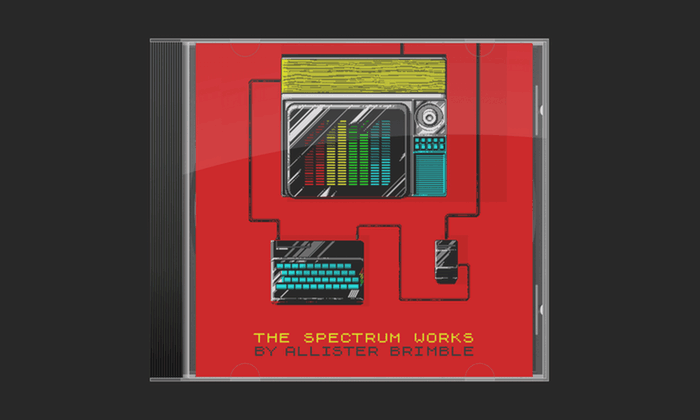 This audio compendium will come in a plastic case and feature four different album covers created by pixel artist Craig Stevenson. This CD will only be available to Kickstarter backers and not available afterwards. To back the campaign, click here.
Posted on May 26, 2015 by Chris Greening. Last modified on May 26, 2015.