Adam Gubman Interview: From Casual Games to Critical Hits
Breaking into the video game music scene just as the casual sector took off, Adam Gubman has worked on over 500 titles in less than ten years. Between his varied scores for smartphone games, Gubman has also reflected his artistic side with his rich arrangements and performances for the albums and concerts of Critical Hit and Taylor Davis. 
In this interview, Gubman provides a fresh insight into the scoring casual games and creating video game arrangements. He supplements the interview with a special demo reel reflecting the range of his work, and concludes by revealing his some exciting plans for the future.
Interview Credits
Interview Subject: Adam Gubman
Interviewer: Chris Greening
Editor: Chris Greening
Coordination: Chris Greening
Interview Content
Chris: Adam Gubman, many thanks for talking to us today. First of all, can you tell us a bit about your musical background?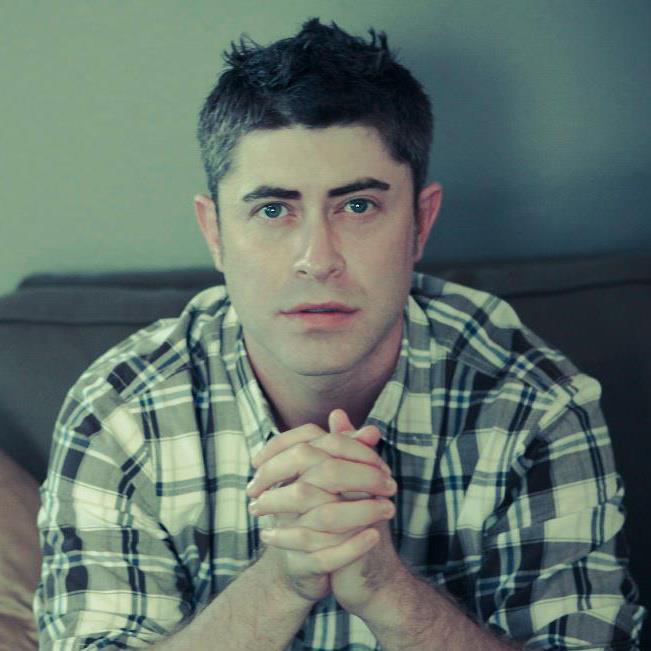 Adam Gubman: Hey Chris! Thanks for having me! My formal training is in music composition (BM from Cal State University Long Beach). I've played piano most of my life, and written music since I was about 8 or 9. I played in and out of bands all through high school, participated in marching band and (gulp) show choir, and wrote tons and tons of music while devouring almost every video game I could get my hands on. Right after college I got my first video game gig, Pirates of the Burning Sea, with fellow composer Jeff Kurtenacker. The rest is history in the making.
Chris: As one of our youngest interviewees, you actually had the experience of growing up just as video game music was becoming popular. Could you tell us more about your experiences with the Amiga?
Adam Gubman: My first exposure to 'making' music came at an early age when my grandfather introduced me to Deluxe Music Construction Set on the Amiga computer in 1984. I loved clicking in the notes and randomly generating compositions; these were in the early days of MIDI, so we had one sound: whatever your computer could play! I think it may have had a whopping four note polyphony. I continued to 'grow up' with the MIDI tech of the late 80s and 90s, and by the time I had Cakewalk 5 I was writing and orchestrating for my school band.
Chris: As a composer, you've worked as a composer-for-visuals on behalf of SomaTone Interactive, including on over 500 video game projects. As a composer, how do you ensure that you can fulfill practically any client's specifications and needs?
Adam Gubman: I contracted for SomaTone for eight years while working on outside game, film, record, and TV projects, so I attribute my diversity to the variety of work I've had to do over the years. I love the challenge of writing in varied styles; in mashing up ridiculous things that have never been squished together in the same song, and experimenting with genre specific production boundaries. Creatively, I like to get to the heart of what a specific client's 'world' might sound like. There are lots of things that can inform this: what and how its inhabitants communicate, the colors and shapes of the buildings, types of danger or conflict (if it's present in the game), etc. It's also important to know what feeling the end user should experience when entering these new worlds, and how the feelings should guide the gameplay experience.
Chris: Since entering the games industry a decade ago, you've been at the forefront of creating music for mobile phones, browser games, and so forth. What has it been like to see this field really take off?
Adam Gubman: It has been an unexpected thrill. Back when I started in the games industry, there was no iOS, and most of the casual games were downloadable only via web portals. I had one of the first games released on iOS, Dizzy Bee, and I saw that game inform the audio treatment of other games in that style, which is always flattering. Of course, I've been asked to do knock-off's of certain successful games' scores as well, so it's a two way street. It's not surprising that mobile has been so successful with the price of games and accessibility, but I'd love to see more games that capitalize on creativity and gameplay rather than microtransactions.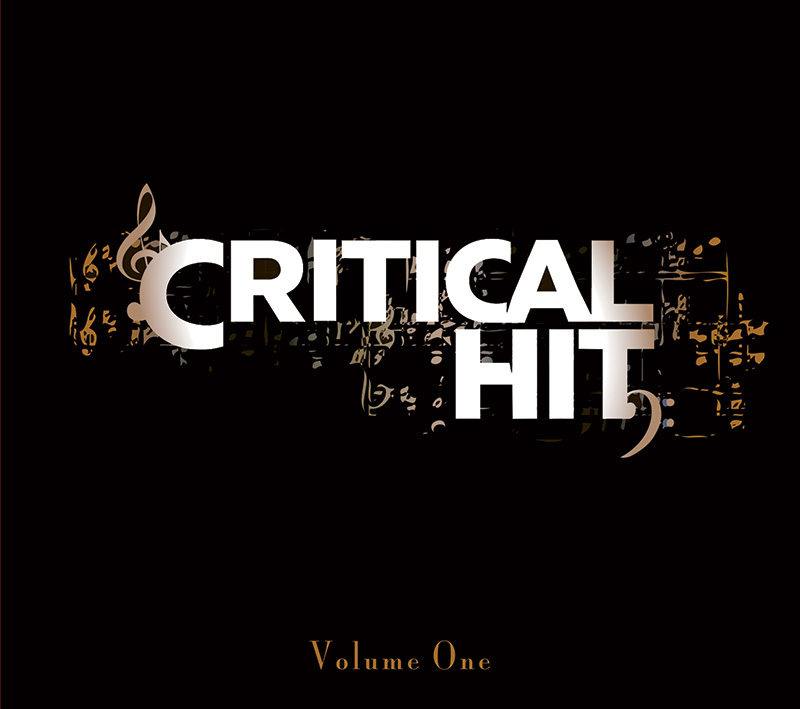 Chris: These days, many smartphone and browser games have fully-fledged, often orchestral scores. How has technology progress since you started? Are there still many limitations?
Adam Gubman: There are considerably less now with Wwise support and other audio engines providing iOS compatibility. In the early days, we could only run two or three tracks of audio, and had very little control over adaptivity. There were many occasions I tried to incorporate layering and build, but it was always limited by that. Also, plenty of developers back then had a very small thumbprint for audio, so I couldn't write a lot of music. Now, we are seeing downloadables with 10-20 min of music. Recently I read that King is recording full orchestra for their newest game. This is a true testament to the success of this end of the industry, and I hope it continues to grow in creative ways that improve games as a medium for art and story, not just as vehicles for microtransacting!
Chris: The budget for such titles is still often limited. How do you accommodate this in the audio department to ensure you're still producing high-quality music?
Adam Gubman: In regards to smaller budgets, there are two things I often consider: a) if the game is truly engaging and interesting to me (i.e., the 'right' kind of project for me), and b) the relationship. I am very interested in being a peripheral part of developers as an 'absent team member' if you will. Growing with the company can be even more valuable than a fat pay cheque, and consistent work is nice. That being said, I'm always open to negotiating budget, and I think we have to consider that music doesn't always have to be worth a 'per minute' rate. Often times developers have X amount of money, or money they're willing to put into something, and that's it. Make it work, or don't. Obviously, the first thing to go is full orchestra, but I'll always incorporate some live element to add that extra bit of love to the production. A solo flute, vocal, funky found object, or kitchen percussion goes a long way!
Chris: The majority of your works are for casual and youth-targeted titles such as Just Dance Kids, Fieldrunner, and Bubble Mania. How do you approach scores like these? Do you have much creative freedom?
Adam Gubman: Yes, and no. I enjoy being given limitations, and I see that as a particularly awesome challenge. Some composers can see temp as a detriment, but it really does help to inform the composer as to what the game developers think the game should sound like. I take risks, push the boundaries of that if I need to, but also I think that I've grown a lot by learning how to write in the styles of the temps I've heard over the years. Since I love intricate, complex, and twisty music, I've had to tone down my approach sometimes, but I approach the casual games as I would any large project. Music has integrity at all levels, and just because a game is on a smaller platform doesn't make it smaller or smaller sounding!
Chris: Are there any projects that you have scored that particularly stand out as being fulfilling for you?
Adam Gubman: I could make a list, but writing music is such a part of me that I don't necessarily feel any more or less fulfilled from any one project. Though I will say I got to write some super fun 16-Bit SNES style stuff for a game that is coming out soon on iOS and PC, and that was a blast! My first project, Pirates of the Burning Sea, will always be special to me. I really love working with Taylor Davis; I have a blast working on those arrangements and producing her projects.
Chris: As you say, you've arranged music for Critical Hit, Taylor Davis, Austin Wintory, and several other artists. Could you tell us more about your philosophy on arranging?
Adam Gubman: There is a grey line between what people want to hear and what they will allow you to do. I have to keep myself in check so I don't just go arranging crazy and turn the pieces into interpretive versions of what they once were. There should still be recognizable melody. Harmonies can change (check out my Halo 2 arrangement on the Taylor Davis album The Anime and Games Collection in the playlist below), but the crux of the song still needs to be there.
Chris: Could you tell us more about how you conceive and develop arrangements?
Adam Gubman: Typically when I sit down with a song, I have to consider the artist, the audience, and delivery method. Is it all live? Will this be for record only? Recently I arranged a piece for Austin Wintory's Mythos concert, and he gave me almost free reign within a certain emotional scope and dramatic guide. This was a new set of restrictions, but it was also freeing to know that I could do almost anything I wanted within that. Taylor Davis is very cool about letting me express my voice and do different types of things, but I think she also knows that I do that within the style and character of her and her music. You have to be respectful of the material; treat it new, but also understand that it was already awesome, and people can sometimes react adversely if you pull too far the wrong way.
Chris: Most recently, you've served as the principal arranger for the cover band Critical Hit. What was it like to interpret the classics for this project? Were any of the games familiar to you from your youth?
Adam Gubman: Well, for Critical Hit, I was working for one of my very close friends (Jason Hayes, composer for Blizzard Ent) arranging beloved game music on a project meant to be performed by some of the most badass musical talent in the industry, so no big deal, haha! Actually, I was a bit nervous, but also super honored that I was being hired to arrange with my own style and voice, and all creative options were on the table. The stand out moment for me was when I decided to treat the Tetris theme like a tango, and break it down into a canon in the middle. The crew was all open to it, and they recorded the HELL out of it!
Chris: Though it features professional musicians, the concept of Critical Hit is similar to fan cover bands that appear at MAGFest and other events. To what extent do you agree? Were any bands an inspiration to you?
Adam Gubman: My inspiration came from the material itself, and also the musicians I knew were going to perform the work. Knowing Tina Guo is on hand means that you can write some pretty crazy and aggressive lines and they'll get played correctly. All the musicians involved offered me something fresh and fun to play with, and they all met the material head on and brought it to life. Some of my favorite bands that do crazy and fun arrangements are the old jam bands from the 90's – Phish, Dave Matthews, Ben Folds. I fall in line with that kind of treatment at times. Those guys are my roots, so it comes out in my work.
Chris: In addition to releasing an album, Critical Hit have performed concerts at various fan festivals and other concerts. What do you make of the reception they have received? Why do you think video games have inspired such dedicated fanbases?
Adam Gubman: This can really be attributed to the quality and variety of amazing music that my colleagues compose. The BEST and most creatively diverse music in the world is coming out of the game industry; there are a lot of very passionate and educated minds behind those scores, and it shows in style and delivery. This is also a very accessible industry. The 'movers and shakers' in the game audio world are out at GDC, GameSoundCon, PAX and the rest, talking to fans, talking to up and comers, and bridging the gap between end users and the music. It's an inspiring time to be involved in this industry.
Chris: That projects like Critical Hit exists is a testament to the cultural impact on games. What are your perspectives on this? Are video games and their music receiving the recognition they deserve?
Adam Gubman: Not always, but it's changing. Because this is a relatively new medium, we're seeing this manifest in different and new ways. Video Games Live has become a worldwide sensation, YouTube has spawned all sorts of amazing cover versions of game music, and now with the Grammy categories opening up, it's a very important time in our industry's history. Universities are starting game audio programs. Games have always been mainstream, but I think that the general public is turning their ear towards us now.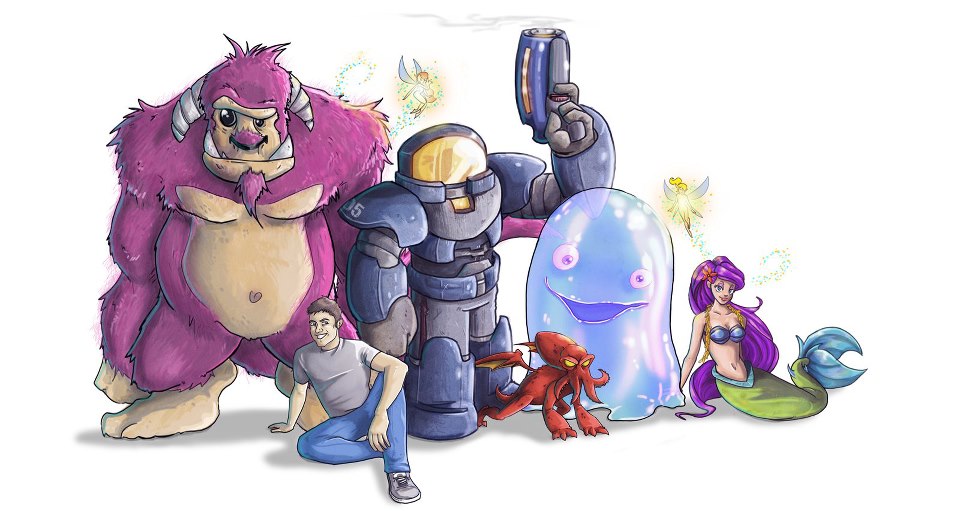 Chris: Looking to the future, you've recently gone independent. What are your plans now? Can you tell us about any of your new projects?
Adam Gubman: This is an exciting and timely step in my career. Since leaving SomaTone, I've done a few iOS games, I'm working on a new album with Taylor Davis, and composing for Warner-Chappell Production Music Group. This year also began my relationship with Walt Disney Entertainment Worldwide as I wrote original songs and orchestrated for two of their live parades. I'm currently working on a top secret project with my good friend Tommy Tallarico. Look for an announcement soon… as well as more announcements regarding collaborations over the coming few months. I'm excited to see what happens in the next year, and I'm always available for awesome new game projects!
Posted on November 16, 2014 by Chris Greening. Last modified on November 15, 2014.